SPELLS, CHARMS, AND CURSES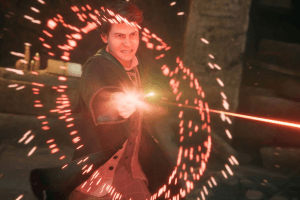 A spell is a form of magic that is performed by speaking a specific incantation, often accompanied by specific movements of the wand. These incantations and wand movements are used to achieve a specific effect, such as levitation, teleportation, or the creation of fire. Spells are a central aspect of the wizarding world and are used by witches and wizards to accomplish various tasks.
All Hogwarts Legacy Spells
These are all the spells that could be derived from the gameplay videos.
Slottable Spells
Essential Spells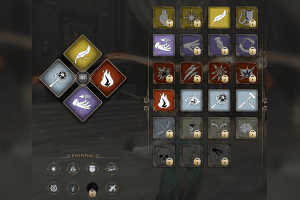 In Hogwarts Legacy, spells are divided into two categories, slottable spells and essential spells. You will be able to select a number of spells to use in the "spell diamond", these spells can be accessed easily through simple key/button combinations. Essential spells, will always be available (possible after learning them) and could be necessary in any situation.
Can you use Avada Kedavra in Hogwarts Legacy?
Yes, you will be able to use unforgivable curses in Hogwarts Legacy. This curse will instantly kill a lower level enemy. To balance out this spell, Avada Kedavra will have a significantly higher cooldown than other spells.
Spell Categories
Slottable Spells are divided into 5 different categories.