ENEMIES: DARK WIZARDS AND CREATURES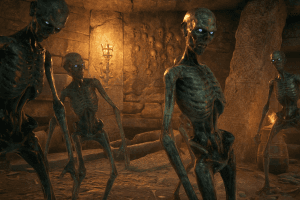 Enemies refer to a group of magical creatures that are considered dangerous, malevolent or evil by the wizarding society. These creatures are often associated with the Dark Arts, a branch of magic that is used for harmful or malevolent purposes.
Contrary to other Magical Beasts, these creatures can likely not be rescued or tamed.
Enemies of a higher level than you will be harder to defeat
Known Enemies